Scientists Develop Inorganic Resins for Generating and Purifying Radium and Actinium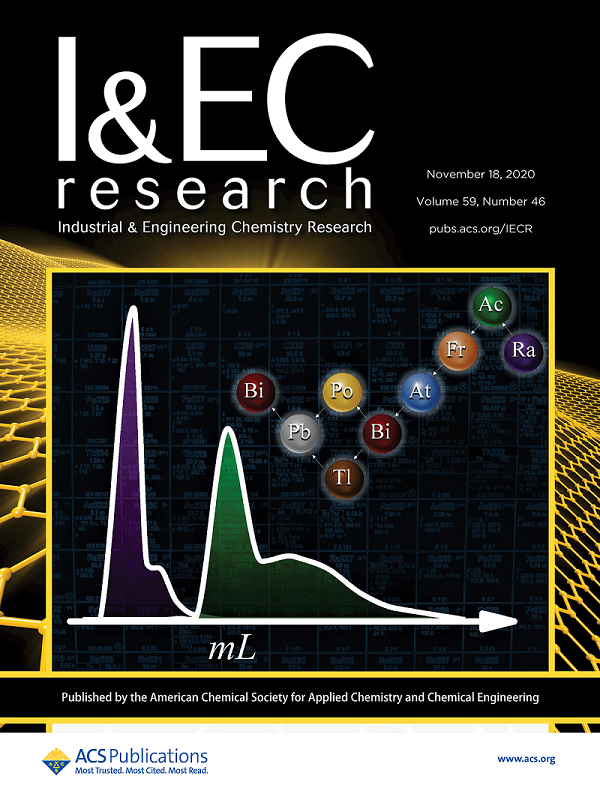 Image courtesy of Brown, M.A., Metal Oxide Sorbents for the Separation of Radium and Actinium, Industrial & Engineering Chemistry Research, 59, 20472-20477 (2020). [DOI: 10.1021/acs.iecr.0c04084] The separation of radium and actinium is a major component in the production, distribution, and purity of targeted alpha therapy isotopes. This image shows the separation profiles of radium (purple) and actinium (green) across a zirconia resin.
Research by scientists at Argonne National Laboratory explored new materials that could support and facilitate the efficient separation of radium and actinium in the context of the large-scale production of radioisotopes used in targeted alpha therapy. While these radioisotopes have the potential to produce powerful results in the treatment of cancers, scaling up production to meet the high demand of these radioisotopes comes with increasing radiation levels. This creates new sets of challenges, particularly radiation damage to process equipment.
The researchers explored this new class of radiation-resistant materials with respect to the fundamental radiochemical separations of radium, actinium, and lead. Through rigorous screening based on separation efficiency and chemical durability, they ultimately determined that zirconium-based materials are the optimal platform. The results showcased excellent separation capabilities of radium from actinium, accompanied by impressive levels of radiochemical purities achieved through the utilization of straightforward chemical processes. These efforts advance the DOE Isotope Program and its mission to conduct research and development on new and improved isotope production and processing for high-priority, cancer-fighting radioisotopes.