Scientists Identify an Alternative System for Producing the Medical Isotope Scandium-44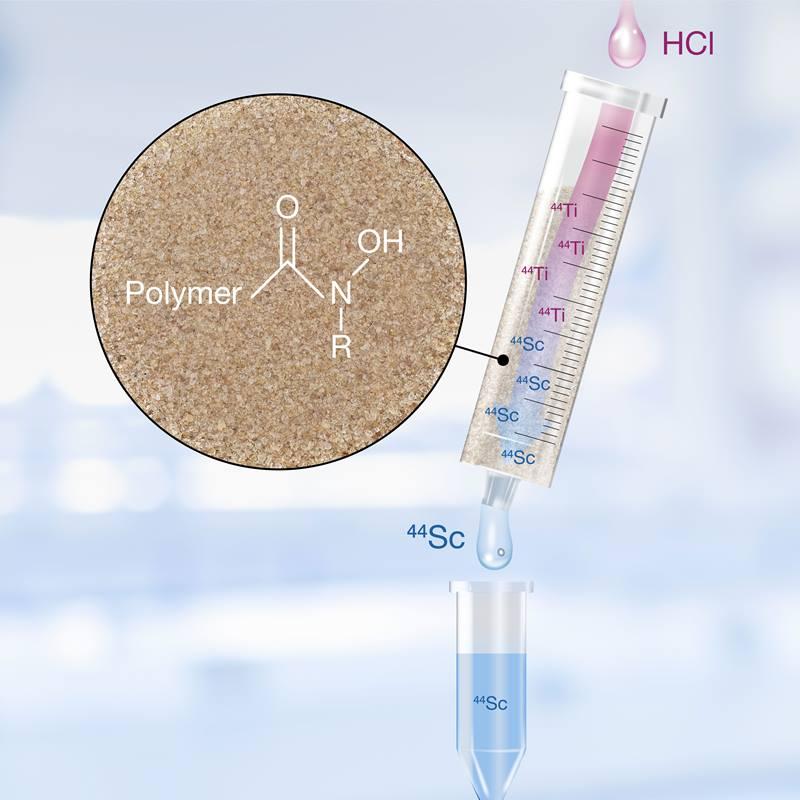 Image courtesy of Brookhaven National Laboratory Depiction of a titanium-44/scandium-44 generator. The generator consists of a hydroxamate-based resin undergoing scandium-44 elution with hydrochloric acid.
Researchers at Brookhaven National Laboratory have developed a new technology for making scandium-44 more widely available. The new technology relies on a resin with hydroxamate molecules. This enables the resin to hold onto titanium-44 while it decays into scandium-44. The scandium-44 can then be separated from the titanium-44 and used for PET imaging.
Researchers collected key data demonstrating the potential of this approach. Importantly, they saw improved reliability and durability compared to other isotope generators for scandium-44. The researchers also demonstrated that the scandium-44 was pure enough for efficient radiolabeling. This is an important indicator that the scandium-44 can be used to make PET imaging agents. With these exciting developments, scandium-44 is one big step closer to being evaluated for use in medical procedures.